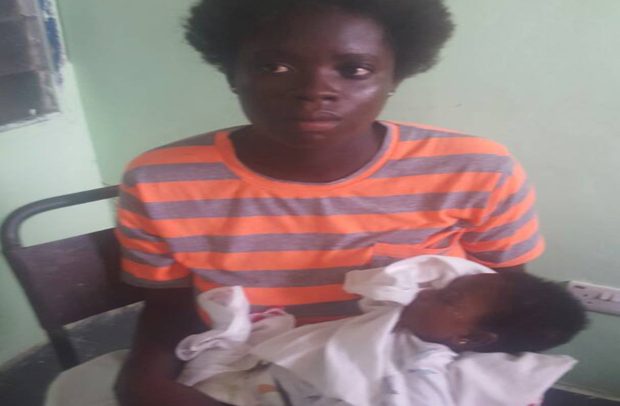 A nineteen-year old woman is the prime suspect in the case of a missing baby at Asuboi-Bonka, a town in the Eastern Region of Ghana.
The seven-month old baby went missing last week when suspect Abena Priscilla allegedly took her in the middle of the night without consent and has still not returned.
Priscilla reportedly took the baby away on a trip to prove her fertility to her relatives after she lost her child own child months ago. In fear of being tagged barren by her family members who live in another town, she allegedly whisked the baby out of town to showcase as hers.
Taking advantage of the trust reposed in her by the missing baby's mother, by virtue of their familiarity within the neighborhood, Priscilla sneaked out of town under the pretext of going to buy food and has not returned since.
After a rather casual handling of the matter, residents started growing weary when days after the incident, the baby had not been returned as Priscilla was nowhere to be found and her phone was out of reach.
The incident has now been reported to the Eastern Regional Police Command who are in unflinching pursuit of the suspect after a tip-off with fresh details of the whereabouts of the baby.