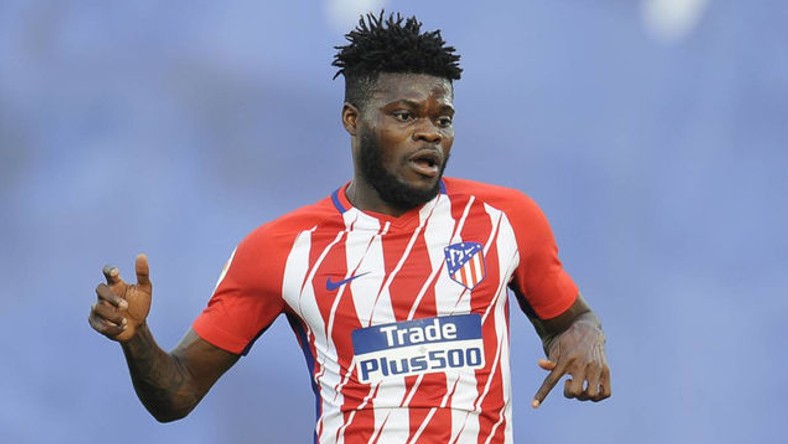 Black Stars midfielder,Thomas Partey's father's strong attachment to the English Premier league could prove to be crucial in determining the next club destination for the Atletico Madrid star.
The player's affable dad is thrilled by the possibilities of sighting his son in the world's most talked about football league and has urged the Black Stars midfielder to shift his career to England if the opportunity affords.
Partey who has an existing contract with  Atletico Madrid until 2022 has
stayed in Spain for the most part of his career playing for Almeria and Real Malloca as well.
His vocal father affirmed;"I've told him to go ahead with his career," he said during an interaction with Enigye FM in Accra.  Irked by his son's strained opportunities at the Spanish giants this season he insisted, "if they don't value him there, he will be valued somewhere else, that's why he'd like to go to England if he has the chance to."
With reported interests from Manchester City who view the Ghanaian as a Fernandinho back-up and Manchester United who have been expressive in bringing Partey in as replacement for the departed Ander Herrera, the 25 year-old midfielder could be nearing the fulfillment of a father's dream.