Former president John Dramani Mahama has mocked the New Patriotic Party (NPP) and its chairman Mr Freddie Blay over the 275 buses purchased for the party.

"$11.4 million Freddie Blay buses ahead of NPP election financed by Universal Merchant Bank? I thought Merchant Bank was sold to my brother, Ibrahim? So Ibrahim Mahama's bank financed the 275 buses for Blay & NPP? LOL!," Mr Mahama tweeted.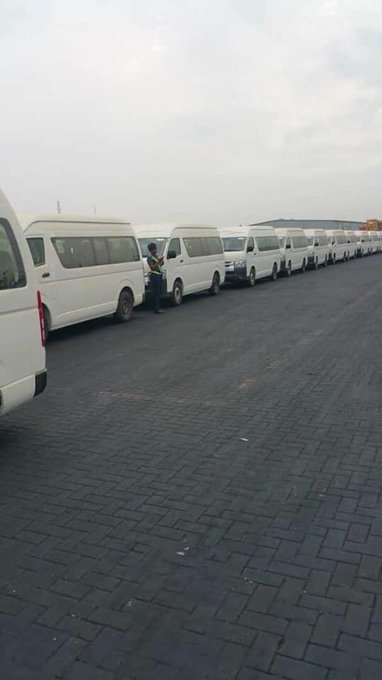 Some civil society groups as well as Mr Blay's opponents have accused him of vote buying.

The bank, UMB, a private bank, which allegedly helped Mr Blay procure the buses was once alleged to be owned by brother of John Mahama, Ibrahim Mahama, a claim he has rejected.

The bank, formerly Merchant Bank was sold and re-branded to UMB.

Mr Mahama in his tweet is wondering if his brother's supposed bank, UMB, financed the purchase of Mr Blay's buses for the NPP.

Meanwhile, John Boadu, acting General Secretary of the NPP, has said Mr Blay, only served as a guarantor on behalf of the party in the procurement of the buses for all the NPP's constituency arms.