President Nana Akufo-Addo has described his tenure so far as successful given the promising policies he has lined up for the country, as he marks his first 100 days in office today [Monday], April 17, 2017.
President Akufo-Addo spent the weekend preceding the 100-day milestone of his administration, asking his critics to take a seat and watch him fulfill the promises he made to Ghanaians over next four years.
Addressing the chiefs and people of Kwahu on Saturday, President Akufo-Addo said, "before the elections, my opponents criticized most of my campaign promises. They said there was no way I could achieve them, but gradually, we are getting there. As my government has promised, the free SHS is starting this September."
The President made mention of one of his administration's marquee promises, noting that, "as my government has promised, the free SHS is starting this September. All fresh Senor High students will enjoy this policy till they complete school. Before my tenure ends, you will know that I have fulfilled all my promises. I cannot deceive Ghanaians. That won't happen."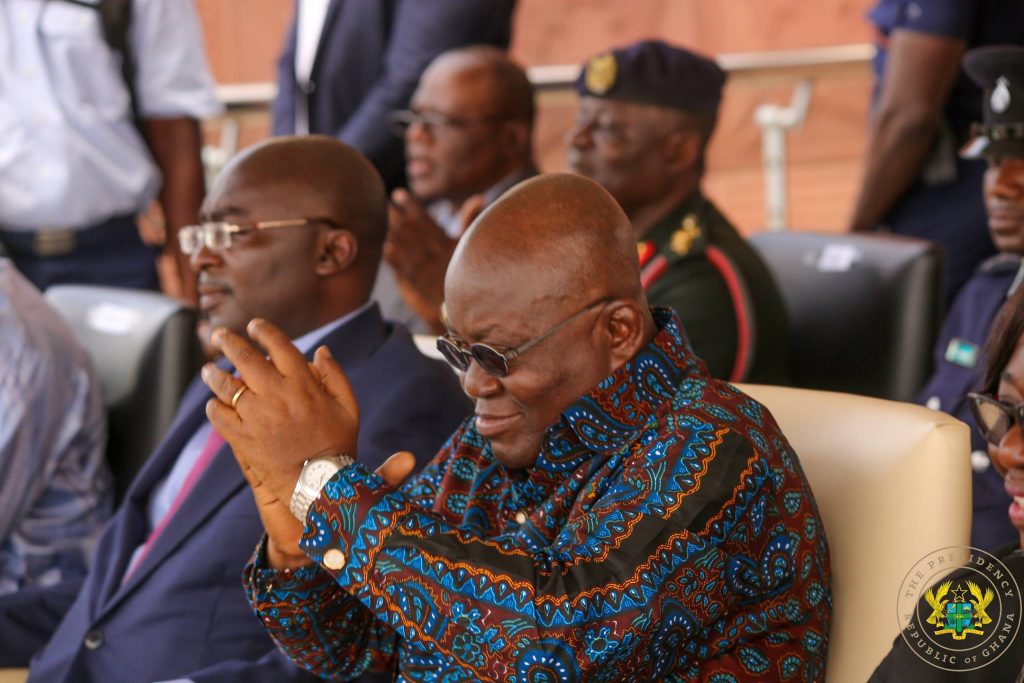 Among other things, the Akufo-Addo administration also fulfilled the campaign promises of cutting, abolishing and reviewing a total of 15 taxes including import levies on spare parts and kayayei tolls.
The allowances of trainee teachers and nurses were restored, and peacekeeping allowances for military personnel have been increased from $31 to $35 per day.